Important Dates!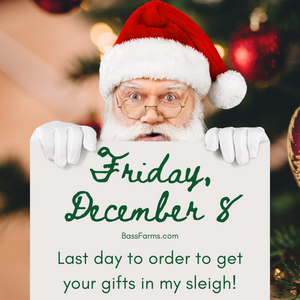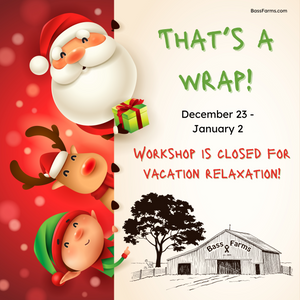 January 1-31
Valentine Collection available
Cupid flies in and out quickly!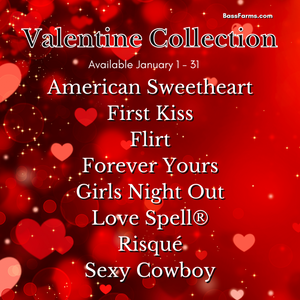 Gifting Greeting Cards
Now offering beautiful greeting cards for you to select when gifting a friend with Bass Farms products with your own personal sentiment!
Nourishing Skin Care
Goat Milk Goodness
Nutrient-Rich Skin, Hair, & Cancer Care Products creators of best selling Triple B Hydrating Cream™ & Extreme Care Ointment. Exclusively handcrafted by the Bass family in Shelby County, IN
LOOKING FOR OUR LIV NATURAL CBD-INFUSED PRODUCTS? >> SHOP HERE << Goat Milk Skincare Products infused with CBD-Isolate Powder. A natural alternative for relief of Aches, Discomfort, Injury, Irritation, & Soreness; Easily Order >> LIVNaturalProducts.com
Triple B Hydrating Cream
I found your products 6 1/2 years ago when I had my third round of head and neck cancer. I had radiation that time but the oncologist wanted me to use their recommended lotion. I did but my skin started to break down and I had to use a topical medication to heal it. I used your Triple B Hydrating Cream after radiation and it helped my skin look and feel so much better. I was diagnosed in Oct 2021 with my fourth round of cancer in my larynx this time. So they could do radiation again as the area was lower down. This time I used the Triple B Hydrating Cream the whole time and my skin didn't break down. I had told my oncologist early on about the cream but he didn't say much. In the week or two after my radiation treatments were finished my skin got very red and was very painful, but I slathered on the cream and It took the pain away and healed up my throat pretty quickly. I had a follow up with my oncologist yesterday and he was astounded by how my throat looked. He kept looking and looking and finally said, "I can't stop looking at your neck! It is so smooth."
> Order Now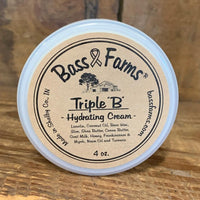 Testimonials
My mother was given Triple B by Community Hospital Breast Cancer Center while undergoing radiation treatment; She had already been through chemotherapy and surgery with a skin graft. It was highly unlikely that the graft site would remain intact during radiation. She used Triple B religiously and never had any skin problems! Amazing!

I truly believe that the BBB played a role in the prevention of more surgery.

Rebecca
Purchased the Charcoal Face Set - So in love with it!  I finally feel like there is hope in the future of not feeling like I have to wear foundation to leave the house!  

Jenny S.
I add 6 drops of Medieval Miracle Oil in a spray bottle of filtered water to clean the surfaces of my house ... Even my mirrors and glass.  Phenomenal Job! 

My house is clean, disinfected & smells amazing!  I will never buy chemical household cleaner again.

Lisa B
I love the Face Lotion!

It contains good essential oils, collagen, and my favorite ingredient - Neem Oil!

Julie F
I have been using Triple B for my post-treatment radiation. My scars are quickly fading and my skin is soft and trouble free!

Linda L
Your hand sanitizer smells amazing and makes your hands feel so soft. 

Totally recommend Bass Farms' Hand Sanitizer.

Mandy O.
Your products have worked better than any steroid treatments prescribed by our pediatric dermatologist. 4 of the babies/toddlers in our extended family have little to no eczema after 2+ years of trying to find something that really works! Thank you!

Shelbey P.